Our Services
We provide various service, Developing a website, unique Design, provide hosting. Custom software development, Application Maintenance, Product development, Mobile development Research and innovation, Software integration,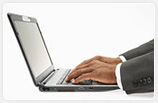 In addition we provide leading edge solution to our clients, we also offers in the areas as outlined under, We Also increase productivity through Innovative Solutions for the client ,We also provides you endless support, services and facilities to get connected globally.
We working on Microsoft technologies like .Net, WPF, WCF, Silverlight, PHP
WebCyan group specialize in the business of providing Software Outsourcing, Offshore Software Development and customized product development to our clients globally. We providing valuable and cost efficient solutions which can give enhanced experience of reliability and perfection. We can help our customer to grow, compete and sustain with more sustainable differential advantage in the market and over their competitors by providing speed and agility and by bringing the strategic advantage of outsourcing and offshoring software development, And with unique products." "To ensure 100% of our client's growth and success, we provide flexible, Scalable, Secure and Customer centric global engagement models, we provide improved strategy and ensure, lower operational cost with quick and best return of investments.